Saturday and Sunday Only
May 27 and 28 - 8:00 AM to 3:00 PM
Please No Early Birds
On the St. Albans Road in Corinna
Next house on the left after the first 50 MPH sign
Many household items, lots of bedding, Christmas lights and Halloween decorations, crafting supplies, lots of yarn, knitting books, glassware, books, ribbon, music CDs, clothing, a bunch of FREE stuff, and much more.
Hand-made baskets
Click here to see a few other items.
Julie has decided to sell some of her baskets.
Set up and ready.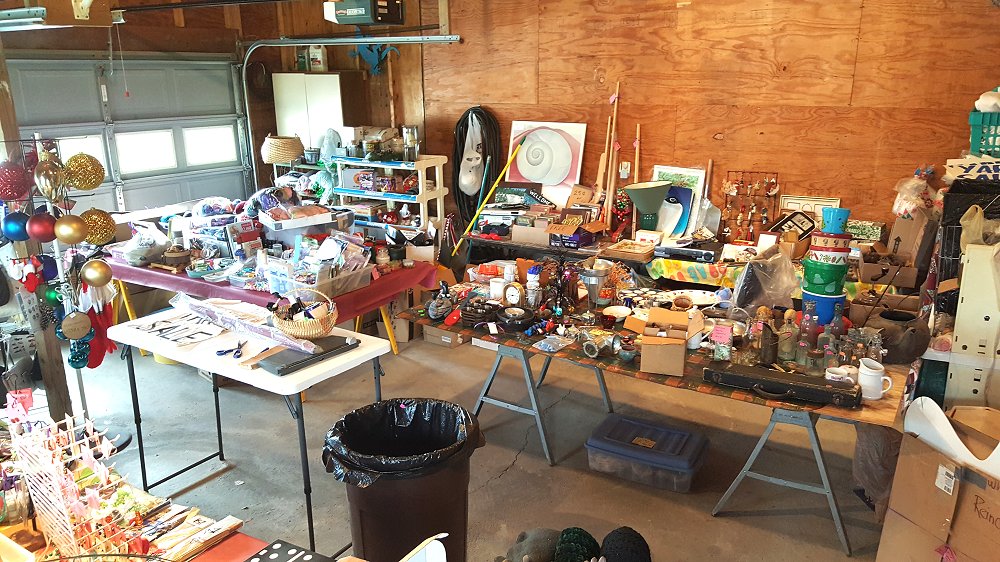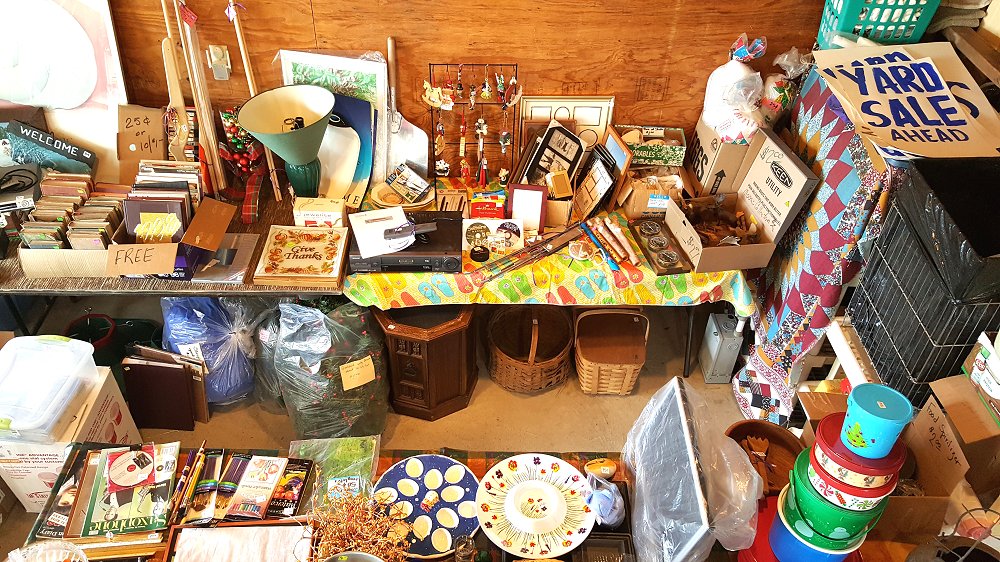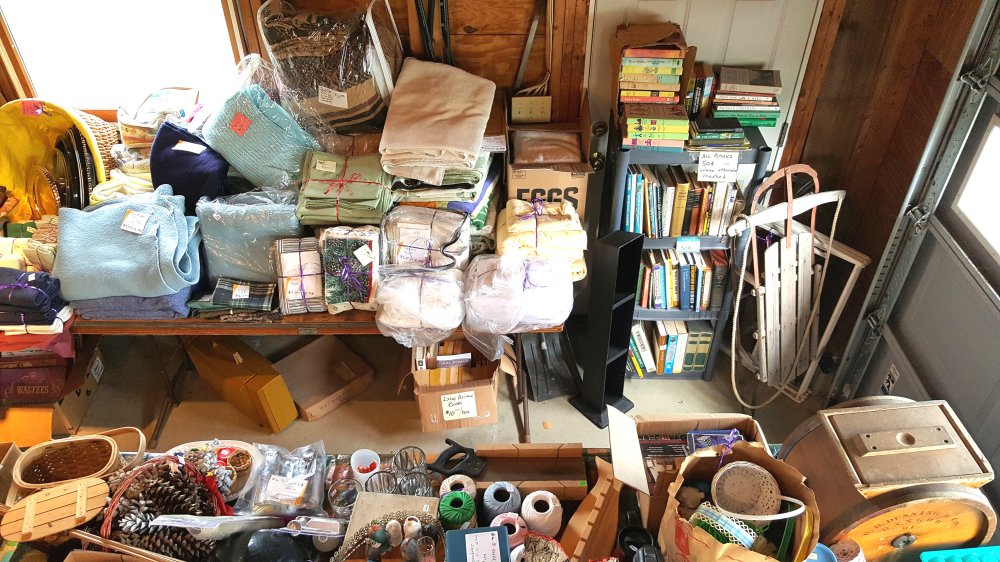 ---
I have a few copies of Bill Sawtell's book left. He has changed the price to $10. They will be available for purchase at our yard sale.